Discover Sylt . Recognize Sylt . Experience Sylt
ON THE WAY ON SYLT WITH CLAAS-ERIK JOHANNSEN
Sunday, 09/24 – Friday, 09/29/2023
From September 24th to 29th it's time again
SYLT3 – discover, recognize and experience Sylt.
Enjoy five days on Sylt, accompanied and commented on by Claas-Erik Johannsen – personal, informative, culinary.
He takes you on this very private tour of discovery and
shows you »his« Sylt.
Look forward to exciting and eventful days,
which will take you across the island and also to the nearby mainland.
A special feature this year:
The week together takes place against the background of three anniversaries –
50 years of BENEN-DIKEN-HOF … 200 years of Teehaus Ronnefeldt® …
100 years of nature reserve Sylt-Nord.
We'll start the week together in a relaxed atmosphere on Sunday evening in our RESTAURANT KÖKKEN – with a fish menu, just like the Frisians love. After the first night, which can be a bit shorter after a visit to our bar, we start on Monday after a hearty breakfast for a tour of our bar together
beautiful captain's village of Keitum.
The trip to the nearby mainland is always one of the highlights of this week. On Tuesday we visit the art museum in Tønder.
Then on Wednesday we'll take it easy with a reading in the fireplace room – literary and culinary. As part of a tea hour with selected teas from the Teehaus Ronnefeldt®, which is celebrating its 200th anniversary this year.
The evening is at leisure.
If you want, you can take part in the traditional Wednesday church concert in our St. Severin church in Keitum. We are happy to get the tickets in advance.
On Thursday we start by bus to explore our island of Sylt together. The focus of the excursion this year is nature in the north of the island – the nature reserve Sylt-Nord is 100 years old.
In the evening, the culinary highlight of the week together takes place – we enjoy a 5-course TEA MENU on the occasion of the joint anniversaries of 50 years of BENEN-DIKEN-HOF and 200 years of Ronnefeldt
On Friday morning we end the week with an Irish breakfast.

I am looking forward to a very special week with interesting encounters, many conversations and new experiences that will be remembered for a long time.
Your Host
Claas Erik Johannsen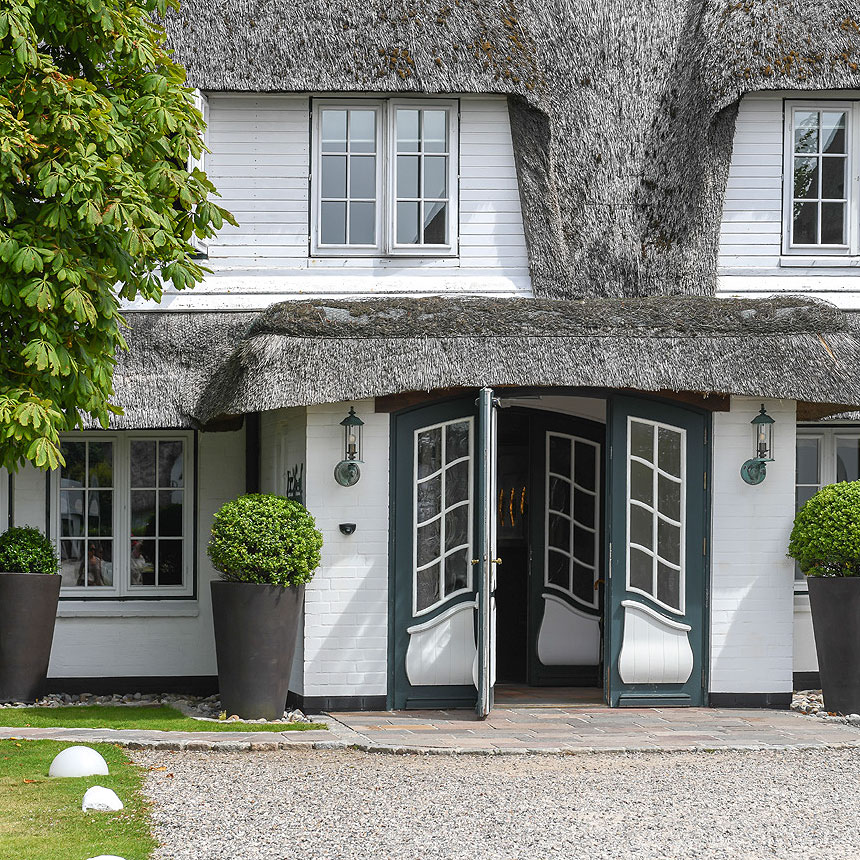 Sunday . 09/24/2023
from 4 p.m. . individual Arrival

You arrive and check in at your leisure. Perhaps you can then relax in your room or treat yourself to a cup of tea or coffee – with a piece of our homemade cake – in our fireplace room. Or you can explore the offers of our WOLKENLÖN SPA. Anyway, we are waiting for you, everything is prepared for your arrival.
7:00 p.m. . Welcome evening with a Fish Menu . RESTAURANT KÖKKEN

Now we're all coming together for the first time at the chefs' table – the participants in the autumn round SYLT3 and host Claas-Erik Johannsen as their tour guide on his island of Sylt. We meet for the fish menu in the living room of the BENEN-DIKEN-HOF – in the RESTAURANT KÖKKEN.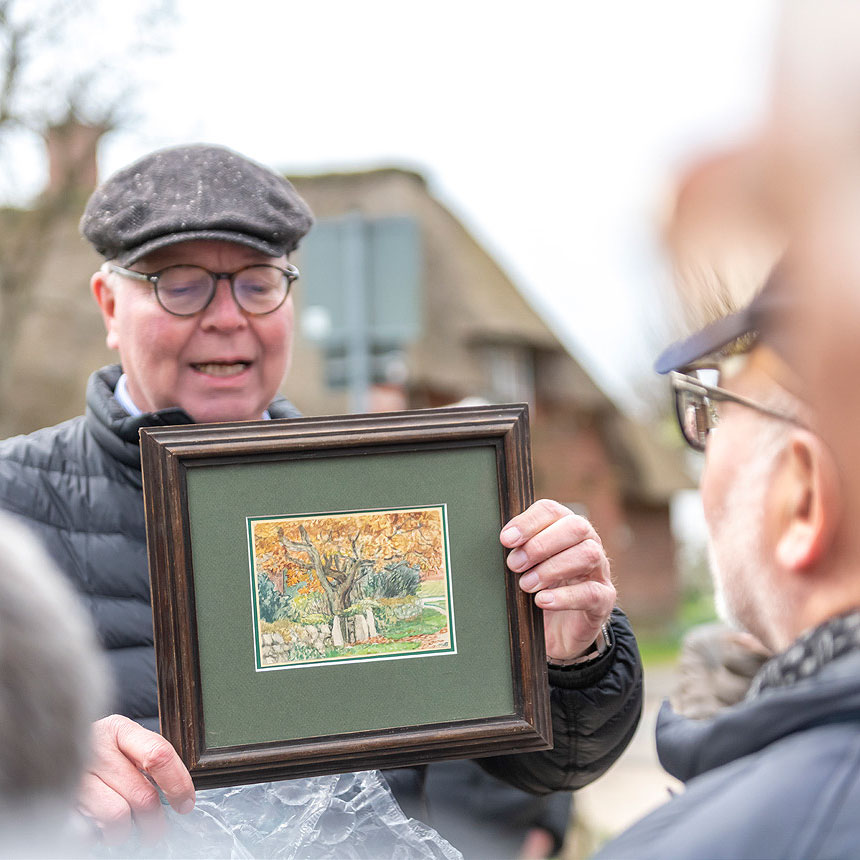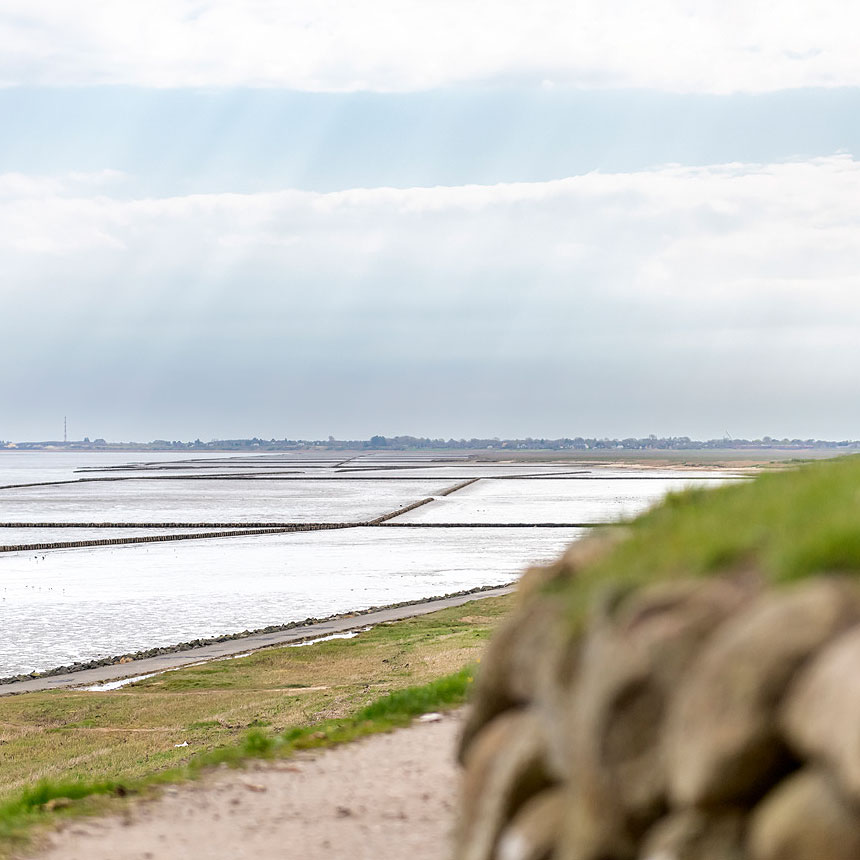 Monday . 09/25/2023
Please remember to bring weatherproof and warm clothing and sturdy shoes.
11:00 a.m. – approx. 2:00 p.m./3:00 p.m. . Keitum leadership . with Claas-Erik Johannsen


11:00 a.m. . We meet at the hotel reception

Today Claas-Erik Johannsen will show you "his" Keitum. What will that be and where is it going? And which Sylt insiders might be there? Let yourself be surprised. In any case, take a long walk and he will report – on current and historical events, on facts and rumours. There will be a lot to see and hear. You can look forward to this very personal encounter with island snacks. Anyway, when you're done with that, you already know a lot.


around 1:00 p.m. . we will have a snack.

The evening is at leisure.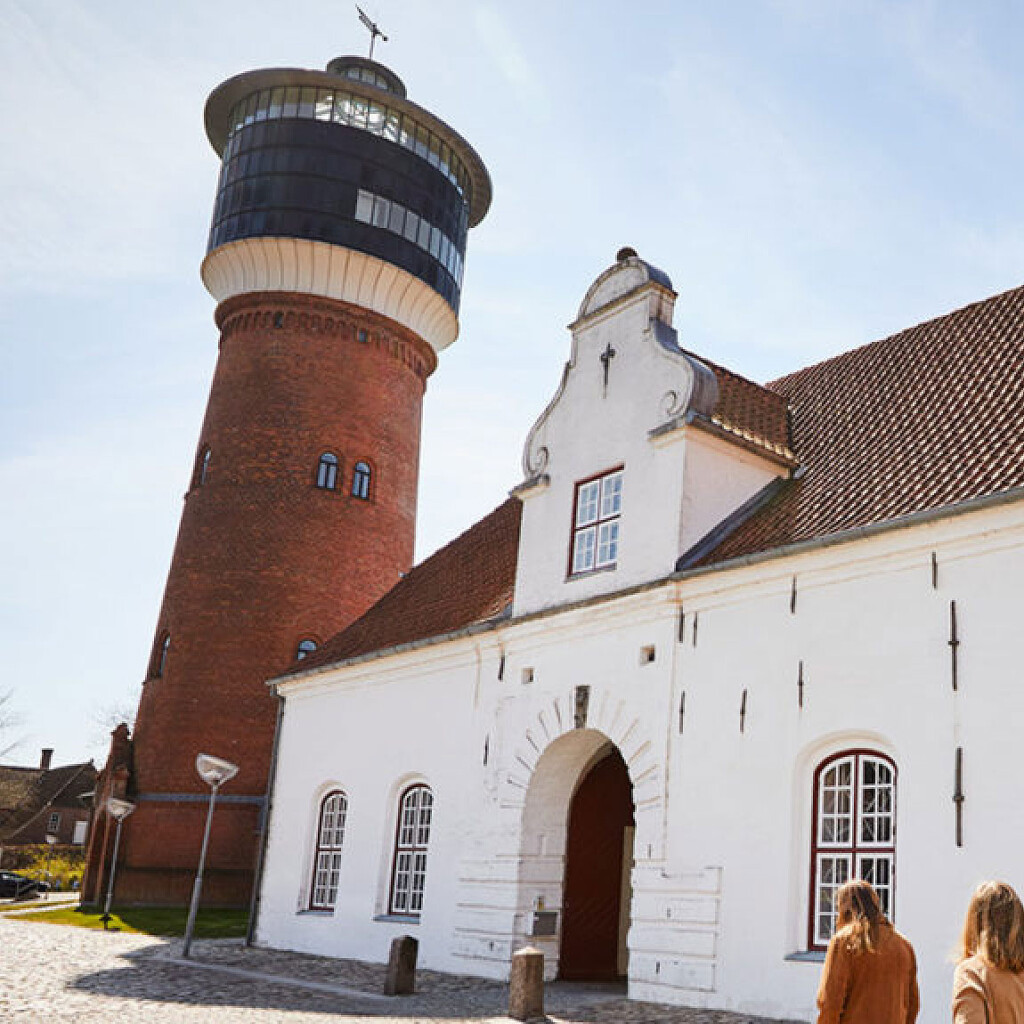 Tuesday . 09/26/2023
Weatherproof and warm clothing as well as sturdy shoes are to be brought along. Don't forget your ID card … we're going to Denmark.
10:00 a.m. – approx. 5:00 p.m. . Excursion to the nearby mainland


10:00 a.m. . We meet at the hotel reception
10:10 a.m. . Walk to Keitum train station
10:25 a.m. – 10:43 a.m. . Train ride Keitum – Klanxbüll


around 11:30 a.m. . Art museum . Tønder . including lunch at the Hostrup Hotel

The collections of Kunstmuseum Tøndern focus on Nordic Modernism with works by, among others, Per Kirkeby and Asger Jorn, Denmark, Kain Tapper, Finland, Ola Billgren, Sweden and Ingalvur av Reyni, Færøer.
»How do you explain it, that inherent aura of Nordic artworks? That composition of melancholy and a search for the senses, loneliness and an eternal longing for harmony with yourself? The museum lets the pictures speak for themselves.«

>>> find out more


approx. 1:00 p.m./1:30 p.m. . Lunch

On the way back to Klanxbüll we visit the church village of Høyer, the place that was important as the starting point for the Denmark-Sylt ferry connection before the Hindenburgdamm was built.

>>> find out more


4:31 p.m. – 5:00 p.m. . Train ride Klanxbüll – Keitum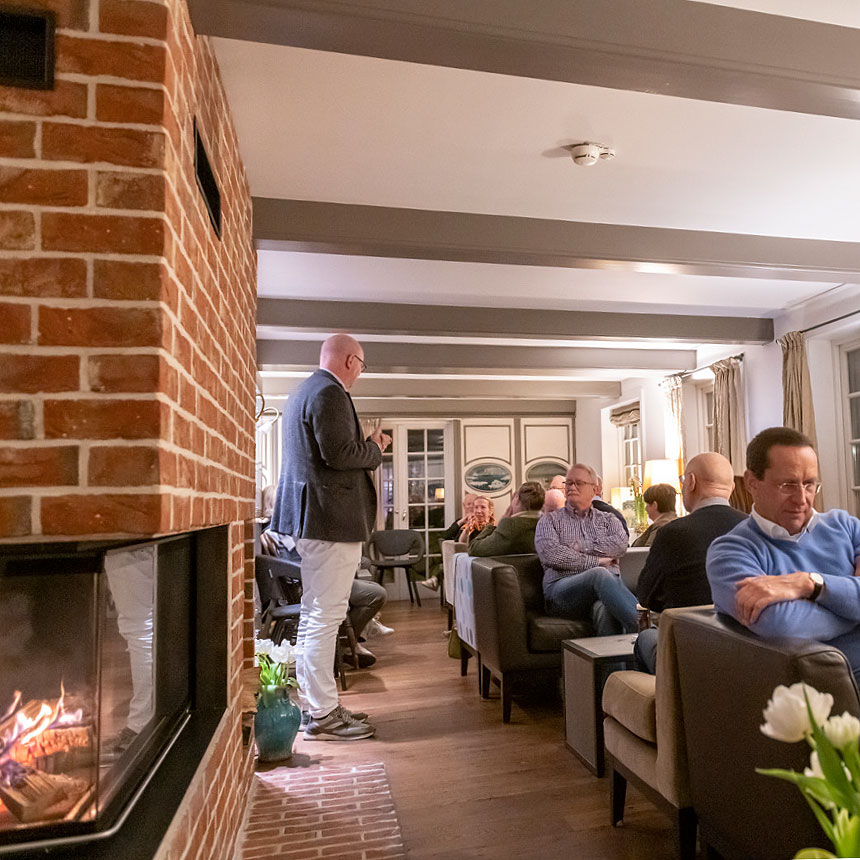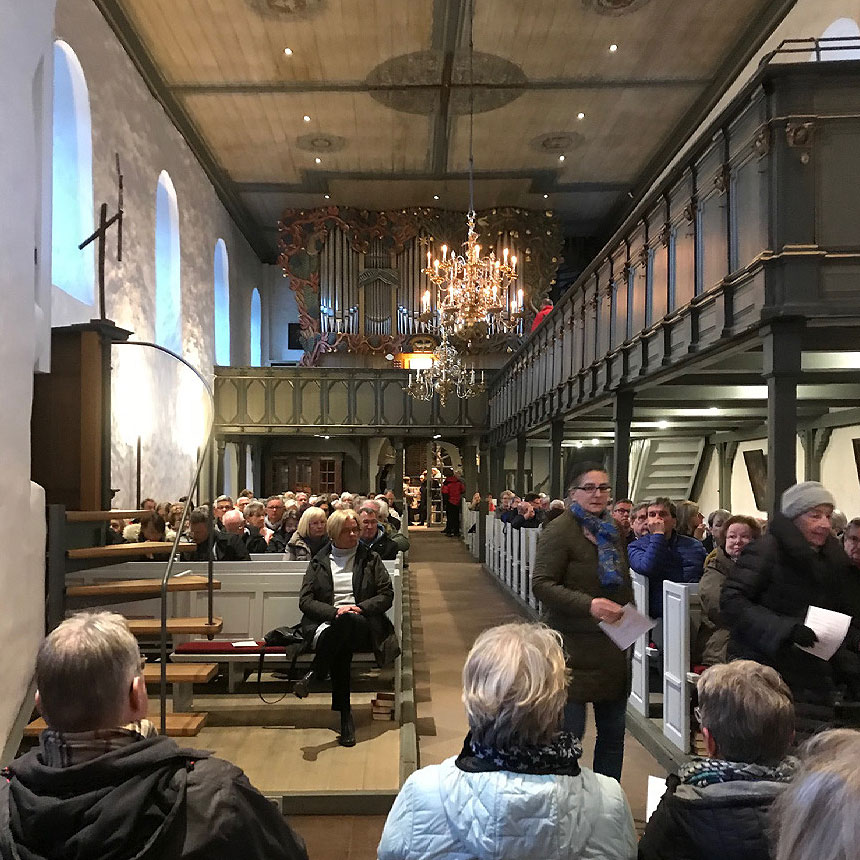 Wednesday . 09/27/2023
4:00 p.m. . Reading »The Ronnefeldt Saga« . Fireplace

RoomOn the occasion of the 200th anniversary of the Tea House Ronnefeldt®, Susanne Popp reads from her latest novel »The Legacy of the Tea Dealer . The Ronnefeldt Saga«.

It focuses on the great world of tea, the moving story of a woman who goes her own way and the fate of a merchant family.

Frankfurt 1889: Friederike Ronnefeldt is proud that the tea trade, which her husband Tobias once founded, is to be continued in the third generation. She is a role model for her grandson Rolf, who wants to take over the business. In order to gain experience in tea cultivation and trading, he embarks on a trip around the world that takes him to India, Ceylon and China, among other places. And Rolf is certain: he would like to take his innovative ideas back to Frankfurt with him. At home, not only is the family business waiting for him, but also the entrepreneur's daughter Anna Reither, who, with her clever and committed nature, hasn't gotten out of his head since they first met him.

During and after the reading, you will be spoiled with a wide variety of teas from Ronnefeldt®, recommended and prepared by our team aster. You can also enjoy Nordic-Frisian style canapés. Let yourself be surprised!

optional



8:15 p.m. . Church concert in St. Severin . Keitum
Including shuttle transfer – we drive you there, we pick you up

The Church »St. Severin« in Keitum is famous for its church concerts. It has long been a tradition that these take place on Wednesday evenings. For everyone who wants to delve deeper into our world, their visit is a must. This church and the sound of its organ, brought to life by great organists, is one of the cornerstones of our Sylt culture.

An organ concert with compositions by Handel, Bach and Reger awaits us that evening; at the organ Alexander Ivanov, organist and cantor at St. Severin.

approx. 9:45 p.m. . Reception with cheese & dessert buffet . Fireplace Room

At the end of the day we meet at a cheese and dessert buffet in the fireplace room. If we are lucky, we may welcome the artist of the evening – Alexander Ivanov – in our group.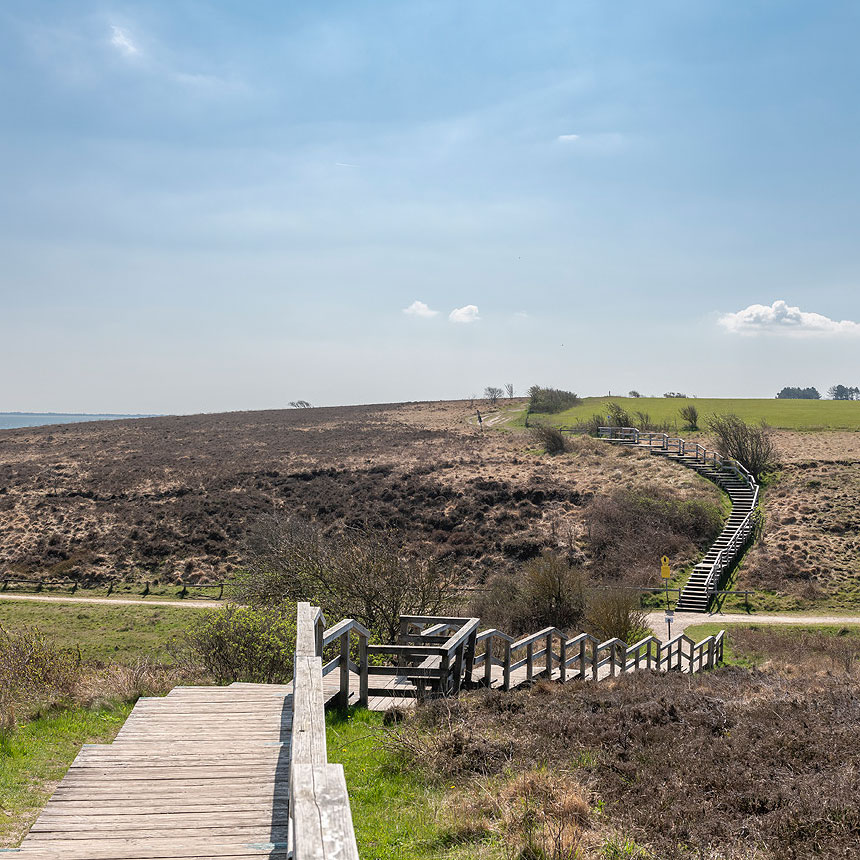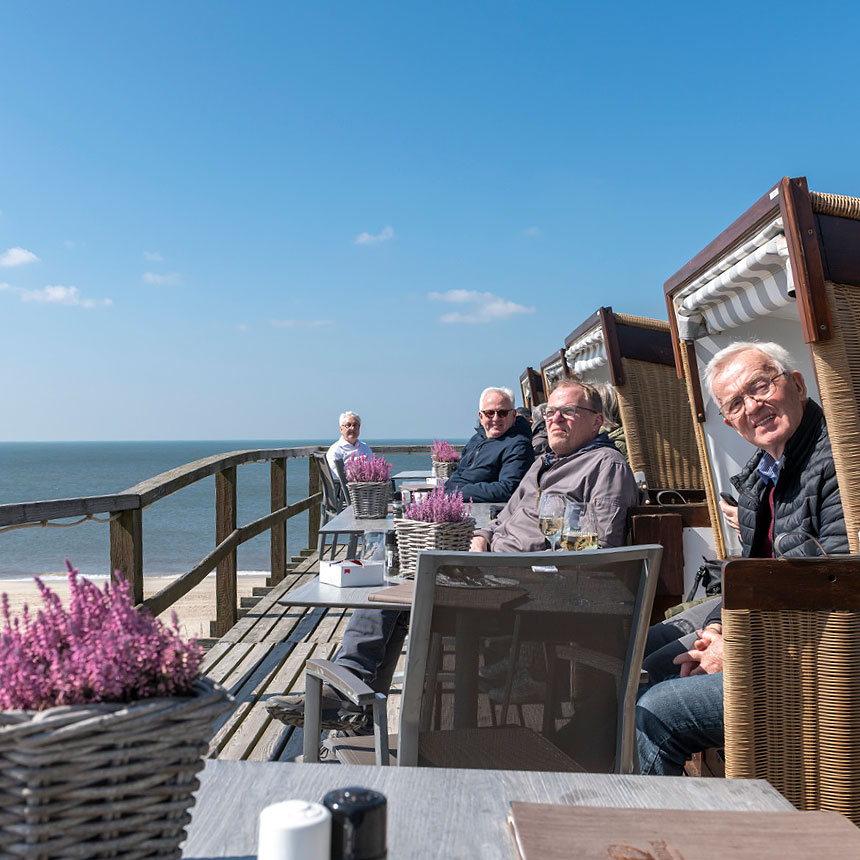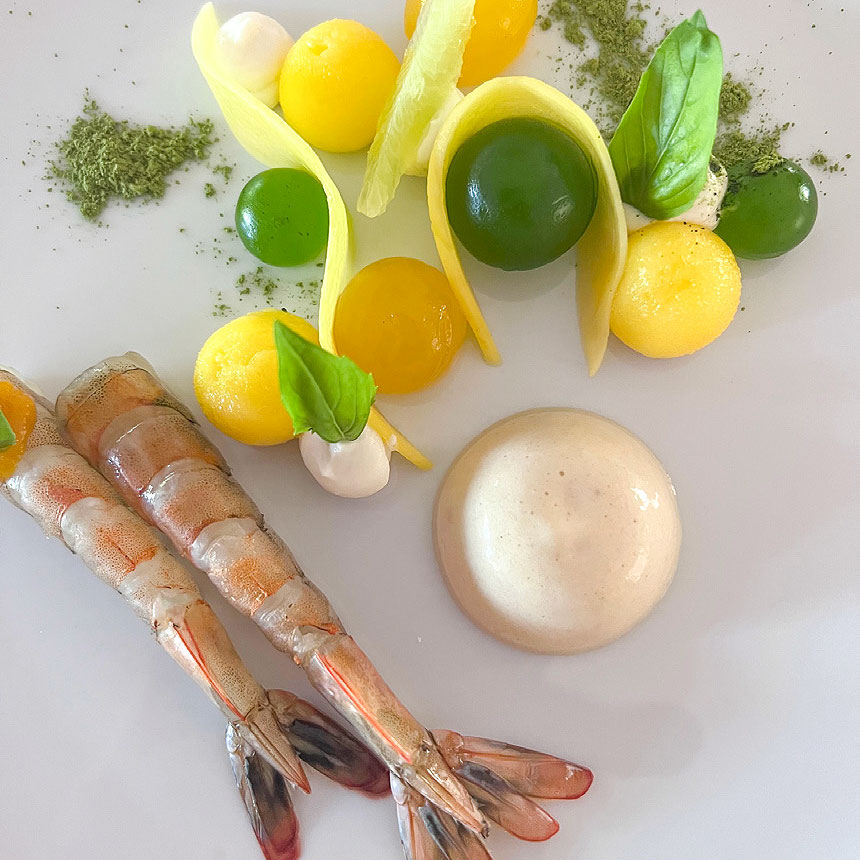 Thursday . 09/28/2023
Weatherproof and warm clothing and sturdy shoes are always good.
11:00 a.m. – approx. 4:00 p.m. – 5:00 p.m. . Bus tour of the island . with Claas-Erik Johannsen

Today on day 4 of the island tour, Claas-Erik Johannsen shows you our island, this year with a focus on the work of the Sylt Nature Conservation Union – it is celebrating its 100th anniversary – on the nature that surrounds us. Sven Lapoehn, managing director of Sölring Foriining, the Sylt cultural and local history association, will accompany us. It will be a highly interesting tour by bus and with frequent short walks to special landmarks. Let yourself be surprised. In any case, there will be a lot to see and hear. You can look forward to this first encounter with our insider island snacks. When you're done with that, you'll definitely know more about your island of longing.


around approx. 1:30 p.m. . we will have a snack.

100 years of nature reserve Sylt-Nord
The book was published on this occasion in April 2023
»Sylt . The Fragile Beauty«
100 years of nature conservation . an island story
written by environmental historian Dr. Anna-Katharina Wöbse,
published by KJM book publishing


7:00 p.m. . Anniversary Evening with Tea Menu. RESTAURANT KÖKKEN

We celebrate an anniversary together.
50 years of BENEN-DIKEN-HOF & 200 years of Ronnefeldt®
Lennart Dewies, head chef at the RESTAURANT KÖKKEN in the BENEN-DIKEN-HOF is composing a 5-course menu for the joint anniversary, using a wide variety of Ronnefeldt® teas to prepare it. The accompanying drinks are tea based cocktails created by our bar manager Robin Vatter.

5-course TEA MENU . incl. Aperitif . Tea Cocktails . Tea . Water

>>> if you want to know beforehand what's available …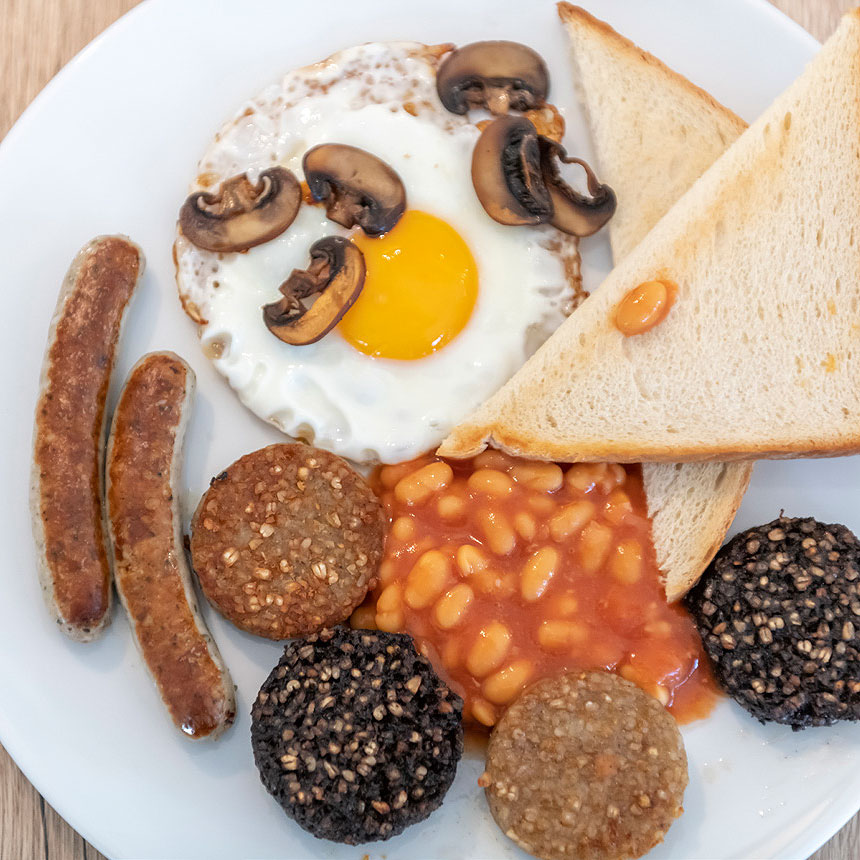 Friday . 09/29/2023
8:00 a.m. – 1:00 p.m. . Irish breakfast . RESTAURANT KÖKKEN

Although the Johannsen family is rooted in Sylt, there are also family connections to Ireland. With this in mind, we are offering our Sylt-experienced participants a very special breakfast today on the day of departure – just as the Irish love it: substantial and delicious. With toasted bread, bacon, baked beans, sausage, fried eggs, mushrooms, tomatoes and especially white and black pudding. Bon appetit!

If you're concerned about the "wholesomeness" you can, of course, take care of yourself at the "normal" breakfast buffet.

Individual Departure
What to think about: weatherproof clothing – jacket, trousers, hat, gloves – and mud-proof shoes + sunglasses, sun protection, backpack.
If you want to extend your stay beyond Friday, you can of course stay for the following days at the same preferential conditions as the days before.
This arrangement is limited to 40 participants.
Changes in the program are possible at any time.
SYLT3
5 Overnight Stays
including the above program content


Prices per person
from € 1,510.00 in a double room
from € 2,090.00 in a single room

INCLUDED SERVICES


Late riser breakfast buffet 8:00 a.m. to 1:00 p.m
national newspapers for breakfast
Use of the WOLKENLÖN SPA
WiFi free of charge
A bottle of water in the room upon arrival
Drinks in the minibar free of charge
TV and safe in the room
Molton Brown products in bathroom and toilet
cozy bathrobe
Beach towels with beach bag
Wedge pillows or neck support pillows on request
Duvets and pillows suitable for allergy sufferers
Children up to the age of three stay free of charge in their parents' room
Transfer from/to train station/airport
free room upgrade. depends on availability



This offer is valid for a stay between September 24th and 29th, 2023